Archive
Place Michel Petrucciani - Place De Michel Petrucciani
The place which is named in honor of Petrucciani. It's located 18th precinct of Paris and in which Petrucciani had lived.
It's located in an intersection on three streets. - Versigny, Sainte-Isaure, Duhesme. The name is decided in the Paris 18 ward on Tuesday on June 18, 2002. The opening ceremony was performed on July 5, 2003 and French jazz musicians played a song of Petrucciani.
Access: subway 12 line - Lamarck Caulaincourt station. It takes 10 minutes from the station on foot.
Turning the back to stairs and a Caulaincourt street, We go down Fontaine Du But du street straight.

These are "POISSON"'s comments.
Place Michel Petrucciani -?@360 view
Use equipment
Compact digital camera:Richo GXR S10 24-27mm F2.5-4.4 VC
Tripod:SLIK Compact?U
Adapter : RICOH HA-3
Fish-eye lens : Izawaopt IDF-3
Step down ring : 43-28
Step down ring : 28-25
Application : PTGui Pro

Place Michel Petrucciani 1

It's a small place, so I have not noticed that I arrived and have looked at a map and have checked it many times.

Place Michel Petrucciani 2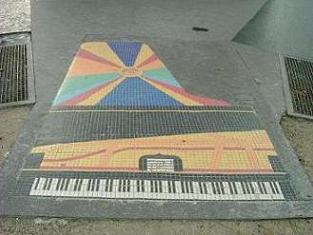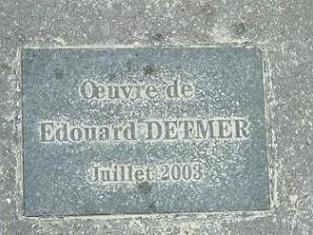 Grand piano is drawn in front of the pharmacy. An author is Edouard Detmer.
Place Michel Petrucciani 3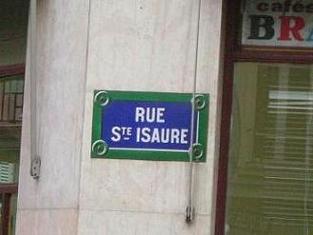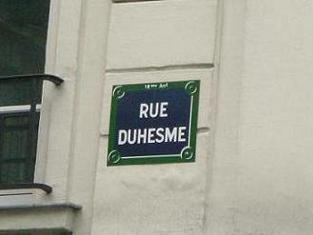 Sainte-Isaure Street, Duhesme Street

In 2004, I was worried, because it was the area which isn't indicated on a guide book. "Where is Duhesme Street ?", "Do you knoe Place of Michel Petrucciani ?" I questioned many people. So I was very happy when I found it. I'm very happy that many people will visit by making reference to this page.